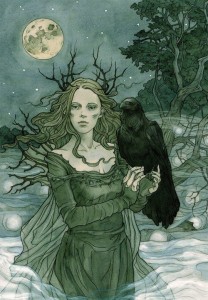 Partisan song & "anti-war songs" o "rebel songs" (in italiano "canzoni contro la guerra e di protesta").
In Irlanda la musica è stata da sempre, sfogo e strumento di denuncia dei problemi sociali e politici, così queste canzoni abbracciano un arco temporale molto vasto. Ricorrente è l'identificazione dell'Irlanda con una donna, espediente utilizzato per nascondere il sentimento patriottico davanti all'usurpatore.
In Ireland, music has always been a vent and an instrument for denouncing social and political problems, so these songs embrace a very long time frame. Recurring is the identification of Ireland with a woman, a device used to hide patriotic sentiment before the usurper.
Anche in Terra scozzese non mancano le canzoni anti-britanniche, le aspirazioni giacobite o di autonomia, i canti di battaglia in cui si esalta la proverbiale indomita fierezza scozzese, che tramuta in vittorie le battaglie perse,  purchè combattute con valore.
Also in Scotland there is no lack of anti-British songs, Jacobite or autonomy aspirations, battle songs in which the proverbial indomitable Scottish pride, which hit the lost battles in victory, as long as they are fought with value.
I temi più ricorrenti in tali canzoni sono l'indipendenza dalla corona inglese e la commemorazione delle relative battaglie, il nazionalismo, il sentimento anti-britannico e il ricordo delle gesta dei capi ribelli e dei martiri della patria. E poi brillano come gemme le canzoni di protesta sgorgate dalle lacrime delle madri, moglie e fidanzate degli uomini andati  in guerra..
The most common themes in these songs are independence from the English crown and the commemoration of its battles, nationalism, anti-British sentiment and the memory of the rebel leaders deeds and martyrs of the homeland. And then the shining gems: protest songs gushing from the mothers' tears, wife and sweethearts of the men who went to war
ALARC'H (tradizionale bretone)
ARTHUR MCBRIDE (canzone di protesta)
AULD TRIANGLE
AVONDALE
BACK HOME IN DERRY
BANKS OF THE NILE
BANTRY GIRL'S LAMENT
BARD OF ARMAGH
BATTLE OF OTTERBURN
BELLS OVER BELFAST
BLACKBIRD OF SWEET AVONDALE
BONEY WAS A WARRIOR
BONNIE DUNDEE
BONNY BANKS O' LOCH LOMOND
BONNY BUNCH OF ROSES
BONNY LASS OF FYVIE
BONNY LIGHT HORSEMAN
BOOLAVOGUE  (Patrick Joseph Mccall)
BOTH SIDES THE TWEED
BOYS OF MULLAGHBAWN
BRAES O' KILLIECRANKIE
BRENNAN ON THE MOOR
CAM YE O'ER FRAE FRANCE
CAPTAIN'S LADY (Robert Burns)
CHARLIE, HE IS MY DARLING  (Robert Burns)
COCK UP YOUR BEAVER
CROPPY BOY
DANNY BOY
DARK HORSE ON THE WIND
DEIL'S AWA WI' THE EXCISEMAN  (Robert Burns)
EDOM O GORDON
ERIN GO BRAGH
FAREWELL NANCY
FLOWER OF SCOTLAND
FOGGY DEW  (Charles O'Neil)
FOLLOW ME UP TO CARLOW  (Patrick Joseph McCall)
FREEDOM COME ALL YE
GALLANT USSAR
GIRL I LEFT BEHIND ME
GREEN LINNET
HENRY MARTIN
HER MANTEL SO GREEN
HIGH GERMANY
JAMIE COME TRY ME  (Robert Burns)
JOHNIE COPE
JOHNNY HAS GONE FOR A SOLDIER
JOHNNY I HARDLY KNEW YE (canzone di protesta)
JOIN THE BRITISH ARMY
KELLY OF KILLANNE  (Patrick Joseph McCall)
KERRY RECRUIT (canzone di protesta)
LILLIBURLERO
LOCH LOMOND
LOVELY ON THE WATER
LOWLANDS OF HOLLAND (canzone di protesta)
MAN'S A MAN FOR ALL THAT  (Robert Burns)
MERRY PLOUGHBOY (Off to Dublin in the Green)
MINSTREL BOY  (Thomas Moore)
MISE ÉIRE (Pádraig Pearse)
MNÁ NA HÉIREANN (Women of Ireland)
MO GHILE MEAR  (Seán Clárach MacDomhnaill)
MRS MCGRATH (canzone di protesta)
MY SON JOHN (canzone di protesta)
NATION ONCE AGAIN  (Thomas Davis)
NED OF THE HILL
NELL FLAHERTY'S DRAKE
ONLY OUR RIVERS RUN FREE
ORÓ, SÉ DO BEATHA 'BHAÍLE (GRANUAILE)
PADDY'S LAMENTATION
PATRIOT GAME
PLAINS OF WATERLOO
POLLY ON THE SHORE
PRESSERS (canzone di protesta)
RAMBLING SOLDIER
RECRUITED COLLIER
RISING OF THE MOON
ROAD TO THE ISLES
ROISIN DUBH
SAILING IN THE LOWLANDS LOW  (Patrick Joseph McCall)
SALONIKA
SEA AROUND US
SCOTS CALLAN' O' BONNIE DUNDEE (Robert Burns)
SCOTS WHA HAE  (Robert Burns)
SHERIFFMUIR (Robert Burns)
SIUIL A RUIN
SKYE BOAT SONG
SOLDIER'S RETURN
SPAILPIN FANACH (canzone di protesta)
SUCH A PARCEL OF ROGUES IN A NATION  (Robert Burns)
SUNDAY BLOODY SUNDAY
TOWN I LOVED SO WELL
TRANENT MUIR
TWA RECRUITIN' SERGEANTS
WARS Of GERMANY
WEARING OF THE GREEN
WHITE COCKADE (Robert Burns)
WILL YE GO TO FLANDERS
WILL YE NO' COME BACK AGAIN
WIND THAT SHAKES THE BARLEY  (Robert Dwyer Joyce)
YE JACOBITES BY NAME  (Robert Burns)
ZOMBIE