Dalla tradizione delle "night visiting songs" il testo è attribuito al poeta scozzese Robert Tannahill e in effetti vari riscontri collocano la storia nei boschi di Paisley. ('The Poems and Songs of Robert Tannahill' – 1874 con la melodia "Sleeping Maggie".)
"L'eroina di questa canzone era Margaret Pollock, cugina dell'Autore dalla parte della madre. Era la figlia maggiore di Matthew Pollock (3 °) di Boghall, con il suo secondo matrimonio (menzionato nel Memoir of the Tannahills); ed è molto probabile che il Poeta abbia assistito a una serata simile a quella che aveva descritto, camminando da Paisley sulla strada maestra fino alla fattoria di suo zio che si trova a Beith Parish. Margaret Pollock in seguito visse in famiglia con William Lochhead, Ryveraes, e lei e la signora Lochhead cantarono spesso quella canzone insieme. La signorina Pollock morì non sposata" (tradotto da qui)
NIGHT VISITING IN STILE DARK
La scena descritta non è decisamente autobiografica (semmai più consona al temperamento di Robert Burns) ma più di genere: il protagonista giunge alla casa di Maggy in una notte buia e tempestosa (il quadretto è piuttosto gotico: un gelido vento invernale che infuria nel bosco, una notte di novilunio priva di stelle, l'inquietante lamento del gufo, il cancello di ferro chiuso in malo modo che sbatte contro i cardini) e spera che nel frattempo la sua bella sia ancora sveglia e lo faccia entrare di nascosto come promesso! E allora non più preoccupazioni o paure: nelle braccia di Maggy ogni cupo pensiero è dissolto!
E' doveroso citare la versione collezionata da Hamish Henderson dalla voce di Jeannie Robertson (vedi frammento del 1960) che riporta una melodia diversa da quella poi resa famosa dai Tannahill Weavers.

Il brano è stato fatto conoscere al grande pubblico dai Tannahill Weavers (la loro scheda qui), i bravi "tessitori" di Robert Tannahill anche loro di Paisley,
Al momento su you tube si trovano varie versioni live, ma le esecuzioni migliori del gruppo sono due: una in Mermaid's Song 1992 (da ascoltare su Spotify) una versione più veloce integrata con il reel "The Noose In The Ghillies" (formazione Roy Gullane, Phil Smillie, Iain MacInnes, Kenny Forsyth) e la prima in Are Ye Sleeping Maggie 1976 con la formazione: Roy Gullane, Phil Smillie, Hudson Swan, e Dougie MacLean come violinista. In questa prima versione la melodia è più lenta e ricca di atmosfera (con tanto di tuoni, vento e l'effetto pioggia)
Tannahill Weavers in Are Ye Sleeping Maggie 1976

Dougie Maclean (che ha collaborato con i Tannahill Weavers dal 1974 e fino al 1977 e poi ancora in tour con loro nel 1980) in Real Estate -1988 e anche in Tribute 1995
Jim Reid in The Complete Songs of Robert Tannahill Volume I(2006) ♪
Sam Monaghan ♪

I
Mirk and rainy is the nicht,
there's no' a starn in a' the carry(1)
Lichtnin's gleam athwart the lift,
and (cauld) winds
drive wi' winter's fury.
CHORUS
Oh, are ye sleepin' Maggie
Oh, are ye sleepin' Maggie
let me in, for loud the linn is roarin'(2)
o'er the Warlock Craigie(3).
II
Fearfu' soughs the boortree(4) bank
The rifted wood roars wild an' dreary.
Loud the iron yett(5) does clank,
An' cry o' howlets (6) mak's me eerie.
III
Aboon my breath I daurna' speak
For fear I rouse your waukrif' daddie;
Cauld's the blast upon my cheek,
O rise, rise my bonnie ladie.
IV
She op'd the door, she let him in
I cuist aside my dreepin' plaidie(7).
'Blaw your warst, ye rain and win'
Since, Maggie, now I'm in aside ye.
V
Now, since ye're waukin', Maggie,
Now, since ye're waukin', Maggie,
What care I for howlet's cry,
For boortree bank or warlock craigie?
Traduzione italiano
I
Buia e piovosa è la notte
non c'è una stella che mandi
raggi di luce in tutto il cielo (1)
e i venti freddi si uniscono
alla furia dell'inverno.
RITORNELLO
Stai dormendo Maggy?
Stai dormendo Maggy?
Fammi entrare che la cascata rimbomba (2)
e ruggisce sul Warlock Crag (3).
II
Timorosi fruscii sul pendio dei sambuchi (4), il bosco ruggisce selvaggio e triste,
forte il cancello (5) di ferro sbatte con clamore, /e piange il gufo facendomi paura.
III
Non oso parlare più forte di un sospiro, per timore di svegliare tuo padre che è sempre vigile,/fredda è la raffica del vento sulla mia guancia,/ svegliati mia bella.
IV
Lei aprì la porta e lo fece entrare.
Posai il mantello (7) gocciolante di pioggia: "Spazza via il peggio, la pioggia e il vento
dal momento che Maggy ora sono con te!"
V
Ora che ti sei svegliata Maggy
Ora che ti sei svegliata Maggy
che m'importa del grido del gufo,
della collina dei sambuchi o del Warlock Crag?
NOTE
1) carry sta per cielo, "the direction in which clouds are carried by the wind"
2) howling
3) letteralmente dirupo del mago, è il nome di una cascata a Lochwinnoch che forma una grande pozza o un piccolo laghetto
4) elder tree, il sambuco, l'albero in cui dimorano le fate
5) yett diventa gett secondo l'antica consuetudine di scrivere le due vocali in modo intercambiabile. La lettera y più comunemente sostituiva anche la combinazione "th" per cui "the" era anche scritto "ye" (si tratta della lettera þ detta "thorn" che ha lo stesso suono di "th")
6) letteralmente il lamento dei gufi: howlet è un termine dialettale scozzese per owl, owlet
7) plaidie, una coperta o un mantello vedi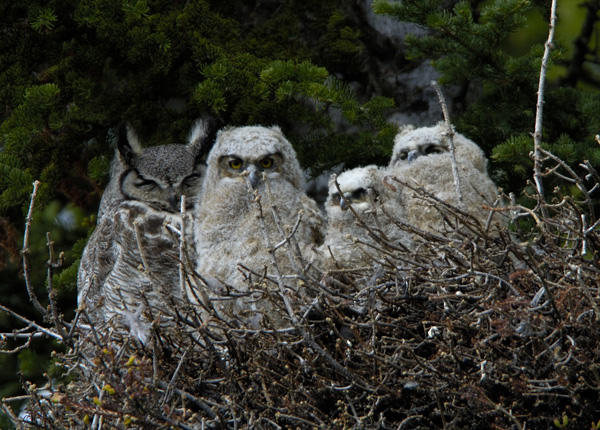 SLEEPY & DROWSY MAGGY REELS
"Sleepy Maggie" è un reel in due parti e spesso è abbinato al reel "Drowsy Maggie", a volte le due melodie sono, erroneamente, confuse. Nella versione di Francis O'Neill and James O'Neill (in O'Neill's Music of Ireland) è in 3 parti.
Sleepy Maggie secondo quanto riportato da Fidder's Companion è una melodia tradizionale scozzese la cui più antica fonte trascritta si trova in Duke of Perth Manuscript ovvero Drummond Castle Manuscript (1734)
Sleepy Maggie è conosciuta in Irlanda anche con differenti nomi "LoughIsleCastle," "Seán sa Cheo" o "Tullaghan Lassies" ed è il modello per "Jenny's Chickens".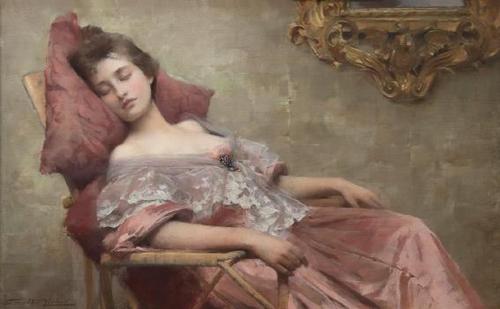 "Drowsy Maggie" è invece una melodia tradizionale irlandese in 2, 3 o 4 parti, però molto più popolare almeno a livello di registrazioni (sarà per la sua comparsa nel film "Titanic"!)
Gaelic Storm (Titanic Set)- ovviamente c'è anche la versione scozzese: in genere parte lenta e poi diventa sempre più veloce così il titolo tra in inganno perché non c'è niente di "sonnolento" nella melodia che arriva ad una parossismo finale.
SLEEPY MAGGIE
ASCOLTA Sleepy Maggie Alasdair Fraser al violino
ASCOLTA Sleepy Maggie Gabriele Possenti alla chitarra
ASCOLTA – Tullaghan Lassies Fidil
ASCOLTA – Jenny's Chickens Shanon Corr
DROWSY MAGGIE della serie "fast & furious"
Le variazioni sono infinite su solo 2 parti di base
ASCOLTA John Simie Doherty
ASCOLTA Comhaltas Ceoltóirí Éireann
The Chieftains Versione studio

Driftwood (Joe Nunn al violino)

Jake Wise live

Versioni più rock
ASCOLTA Dancing Willow
ASCOLTA DNA Strings
ASCOLTA Lack of limits
FONTI
http://archive.org/details/poemssongsofrobe00tannrich
http://www.tobarandualchais.co.uk/fullrecord/64522/1;
jsessionid=B312B09442ED31BB18C4FDA5E2E2BB59
http://mudcat.org/thread.cfm?threadid=59687
http://members.aol.com/tannahillweavers/
http://www.lochwinnoch.info/tales/warlock-craigie.php
http://thesession.org/tunes/787
http://thesession.org/tunes/27
http://www.ibiblio.org/fiddlers/SLA_SLE.htm#SLEEPY_MAGGY/MAGGIE