From the tradition of "night visiting songs" the text is attributed to the Scottish poet Robert Tannahill and in fact various findings place the story in the woods of Paisley. ( in 'The Poems and Songs of Robert Tannahill' – 1874  assigned as a "Sleeping Maggie" melody.)
The heroine of this song was Margaret Pollock, a cousin of the Author by the mother's side. She was the eldest daughter of Matthew Pollock (3rd) of Boghall, by his second marriage (mentioned in the Memoir of the Tannahills); and it is very probable the Poet beheld such an evening as he had described, in walking from Paisley over the high road to his uncle's farm steading in Beith Parish. Margaret Pollock afterwards lived in family with William Lochhead, Ryveraes, and she and Mrs. Lochhead frequently sang that song together. Miss Pollock died unmarried (from here)
NIGHT VISITING IN DARK STYLE
The scene described is not really autobiographical (pheraps more in keeping with Robert Burns's temperament): the protagonist arrives at Maggy's house in a dark and stormy night (the picture is rather gothic: an icy winter wind raging in the woods , a night of new moon without stars, the disturbing moaning of the owl, the iron gate that slams against the hinges) and he hopes that in the meantime the lover has not fallen asleep, letting come him in secret! And then no more worries or fears in the arms of Maggy every gloomy thought is dissolved!
I must mention the version collected by Hamish Henderson from the voice of Jeannie Robertson (see fragment of 1960) which shows a different melody from that later made famous by Tannahill Weavers.
The song was made known to the general public by the Tannahill Weavers, the good "weavers" of Robert Tannahill, also by Paisley,
At the moment you can find several live versions on you tube, but the best performances of the group are two: one in Mermaid's Song 1992 (listen from Spotify) a faster version integrated with the reel "The Noose In The Ghillies" (with Roy Gullane , Phil Smillie, Iain MacInnes, Kenny Forsyth) and the first in Are Ye Sleeping Maggie 1976 with Roy Gullane, Phil Smillie, Hudson Swan, and Dougie MacLean (fiddle). In this first version the melody is slower and full of atmosphere (with hunder, wind and the rain effect)
Tannahill Weavers from Are Ye Sleeping Maggie 1976

Dougie Maclean (who collaborated with Tannahill Weavers from 1974 and until 1977 and then toured with them in 1980) in Real Estate -1988 and also in Tribute 1995

Jim Reid in The Complete Songs of Robert Tannahill Volume I(2006) ♪
Sam Monaghan ♪

I
Mirk and rainy is the nicht,
there's no' a starn in a' the carry(1)
Lichtnin's gleam athwart the lift,
and (cauld) winds dive wi' winter's fury.
CHORUS
Oh, are ye sleepin' Maggie
Oh, are ye sleepin' Maggie
let me in, for loud the linn
is roarin'(2) o'er the Warlock Craigie(3).
II
Fearfu' soughs the boortree(4) bank
The rifted wood roars wild an' dreary.
Loud the iron yett(5) does clank,
An' cry o' howlets mak's me eerie.
III
Aboon my breath I daurna' speak
For fear I rouse your waukrif' daddie;
Cauld's the blast upon my cheek,
O rise, rise my bonnie ladie.
IV
She op'd the door, she let him in
I cuist aside my dreepin' plaidie(6).
'Blaw your warst, ye rain and win'
Since, Maggie, now I'm in aside ye.
V
Now, since ye're waukin', Maggie,
Now, since ye're waukin', Maggie,
What care I for howlet's cry,
For boortree bank or warlock craigie?
English translation
I
Dark and rainy is the night
there's no star in all the carry
lightning flashes gleam across the sky
and cold winds drive with winters fury.
CHORUS
Oh, are you sleeping Maggie
Oh, are you sleeping Maggie
let me in, for the loud the waterfall
is roaring over the warlock crag.
II
Fearful sighs on the elder tree bank
The rifted wood roars wild and dreary
Loud the iron gate does clank,
And cry of owls makes me fearful.
III
Above my breath I dare not speak
For fear I rouse your wakeful father
Cold is the blast upon my cheek
O rise, rise my pretty lady.
IV
She opened the door, she let him in
I cast aside my dripping cloak
"Blow your worst, you rain and wind
Since, Maggie, now I'm beside you."
V
Now, since you're woken, Maggie
Now, since you're woken, Maggie
What care I for owl's cry,
For elder tree bank or warlock crag?
NOTES
1) carry is for sky, "the direction in which clouds are carried by the wind"
2) howling
3) warlock crag is the name of a waterfall at Lochwinnoch that forms a large pool or a small pond
4) elder tree in which the fairies prefer to dwell
5) yett is gett according to the ancient custom of writing the two vowels interchangeably
6) plaidie see more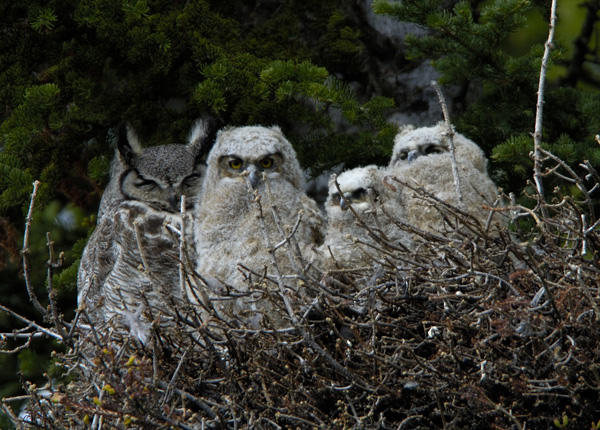 SLEEPY & DROWSY MAGGY REELS
"Sleepy Maggie" is a reel in two-part and is often paired with the "Drowsy Maggie" reel, sometimes the two melodies are, mistakenly, confused. In the version of Francis O'Neill and James O'Neill (in O'Neill's Music of Ireland) it is in 3 parts.
Sleepy Maggie as reported by Fidder's Companion is a traditional Scottish melody whose oldest transcribed source is in Duke of Perth Manuscript or Drummond Castle Manuscript (1734)
Sleepy Maggie is also known in Ireland under different names "Lough Isle Castle," "Seán sa Cheo" or "Tullaghan Lassies" and is the model for "Jenny's Chickens".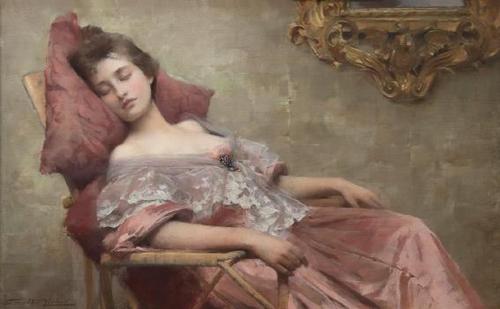 "Drowsy Maggie" is instead a traditional Irish tune in 2, 3 or 4 parts, but much more popular at least at the recording level (it will be for its appearance in the movie "Titanic"!)
Gaelic Storm (Titanic Set) – of course there is also the Scottish version: usually slow part and then it gets faster and faster so the title between in deception because there is nothing "sleepy" in the melody that comes to a final paroxysm .
SLEEPY MAGGIE
Sleepy Maggie Alasdair Fraser on fiddle
Sleepy Maggie Gabriele Possenti on a Mcilroy AS 65c (C)
Tullaghan Lassies Fidil Irish Fiddle trio
Jenny's Chickens Shanon Corr on fiddle
DROWSY MAGGIE
John Simie Doherty Donegal fiddle master
Comhaltas Ceoltóirí Éireann live
Driftwood (Joe Nunn on fiddle)

Jake Wise live

Rock versions
Dancing Willow an Irish folk band from Münster (Germany)
DNA Strings from Cape Town ( South Africa)
Lack of limits faster more and more
LINKS
http://archive.org/details/poemssongsofrobe00tannrich
http://www.tobarandualchais.co.uk/fullrecord/64522/1;
jsessionid=B312B09442ED31BB18C4FDA5E2E2BB59
http://mudcat.org/thread.cfm?threadid=59687
http://members.aol.com/tannahillweavers/
http://www.lochwinnoch.info/tales/warlock-craigie.php
http://thesession.org/tunes/787
http://thesession.org/tunes/27
http://www.ibiblio.org/fiddlers/SLA_SLE.htm#SLEEPY_MAGGY/MAGGIE