L'album  "From the Ends of the Earth" di Dougie MacLean distribuito nel 2001, contiene 12 tracce live dal "The Celtic Connections Festival"( Glasgow 1998 ) -tracce da 1 a 6 e dal "The Port Fairy Folk Festival" (Australia 2000) tracce da 7 a 12: solo con la sua voce e chitarra ( a cui aggiunge l'armonica a bocca nella traccia 8 ) proprio come i cantanti folk degli anni 60/70, lo sentiamo nella sua "scottishness" interagire con il pubblico da abile performer riuscendo anche a farlo cantare con lui!
Il titolo "From the Ends of the Earth" in italiano "Dalla Fine della Terra" è un riferimento esplicito alla Scozia.

Ci troviamo Green Grow the Rashes (traccia 6), Ready for the Storm (traccia 7) e Caledonia (traccia 11) già recensite nel Blog Terre Celtiche, la popolarissima "This love will carry" e qui aggiungo "Talking with my Father"(traccia 9)
La segnalazione arriva da Roberto Caselli che mi scrive dalla pagina Terre celtiche su FB: " Per me un vero Bardo. Sono contento che qualcuno parli di Dougie perché è un vero e puro musicista legato alla storia e alle sue radici" e ci allega la versione in studio.

La canzone viene infatti pubblicata nell'album "Who am I" del 2001 questa volta con l'arrangiamento musicale, si sentono fraseggi di violoncello (Kevin McCrae), un lieve accenno di cornamusa (Graham Mulholland)  sul riff delle chitarre e una base di percussioni soft/ tastiere in cui ci ha messo lo zampino Jamie MacLean (il figlio di Dougie)

I
I'm talking with my father,
he's talking with his son
And I don't need to look any further
for the one I have become
He says listen to that curlew (1)
that's a sound I love to hear
It's a strange reflection (2) that we look through
oh that finally finds us here
CHORUS
In this place where life's heart thunders
In this place where time holds still
In this place of harmony and wonder
And values not of gold fulfill
II
I'm walking with my father,
across these gentle Perthshire hills
It's timeless mysteries that we gather
that make the memories that we fill
He says don't fix what is not broke,
no need to find what's not been lost
It's a heavy gate we have to open
an endless field we have to cross
III
There will always be the brave one
there'll be the one who turns away
With all too many things left undone
oh and so much left to say
I'm talking with my father,
he's talking with his son
I don't need to look any further
for the one I have become

tradotto da Cattia Salto
I
Parlo com mio padre
e lui parla con suo figlio
e non ho bisogno di andare oltre per (vedere) quello che sono diventato
dice "Ascolta il chiurlo
è quello il suono che amo sentire"
E' uno strano riflesso che sbirciamo
oh che finalmente ci trova qui
CORO
In questo posto dove il cuore della vita rimbomba
in questo posto dove il tempo ancora ci appartiene
in questo posto di armonia e meraviglia
e di valori non veniali che appagano
II
Cammino con mio padre
per le dolci colline del Perthshire
sono i misteri eterni che cogliamo
che fanno i ricordi che ci riempiono
Dice "Non aggiustare quello che non è rotto, non c'è bisogno di trovare quello che non si è perso.
E' un cancello pesante che dobbiamo aprire, un campo senza fine che dobbiamo attraversare."
III
"Ci sarà sempre il coraggioso
e ci sarà sempre quello che si allontana
con tutte le troppe cose lasciare da fare
e oh così tante cose lasciate da dire"
Parlo con mio padre
e lui parla con suo figlio
e non ho bisogno di andare oltre per (vedere) quello che sono diventato
NOTE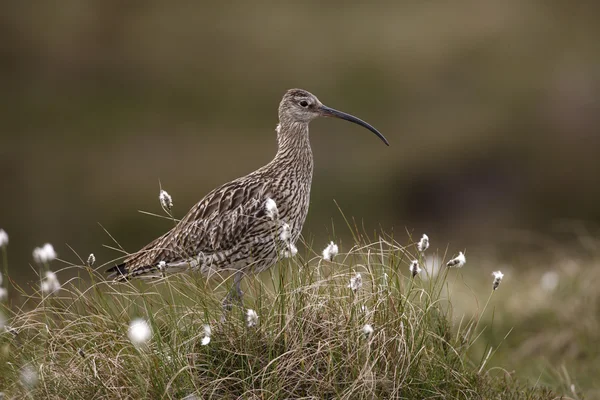 1) Tradisce la sua presenza con un fischio liquido molto sonoro, udibile a oltre un chilometro di distanza (una sorta di "cur-li", da cui il nome onomatopeico). Il canto è molto vario e melodioso, descrivibile come una ripetuta frequenza di frasi gorgogliate (un crescente "curlì") con note flautate e trilli, che accelerano in crescendo. (tratto da qui)
2)  reflection traduce il termine riflesso come un'immagine riflessa nello specchio, sono padre e figlio che si rispecchiano uno nell'altro
FONTI
http://mudcat.org/thread.cfm?threadid=85137