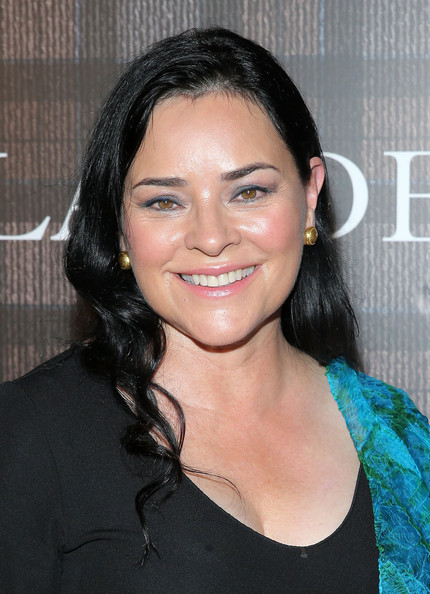 From "Drums of Autumn" of the Outlander saga written by Diana Gabaldon chapter 4.
In the future Roger sings many popular airs at the Celtic Festival in New England: in Outlander Season 4, episode 3 Roger sings "The False Bride" (which gives the title to the episode), but not in the book.
In "Tamburi d'Autunno" della saga "La Straniera" di Diana Gabaldon, capitolo 4. Nel futuro Roger canta molti brani popolari al Festival Celtico nel New England, in Outlander stagione 4, terzo episodio Roger canta "The False Bride" (che da il titolo all'episodio nella versione inglese, mentre in italiano diventa "La ricerca della felicità" ) ma non nel libro.
The ballad of the "False Bride" or the theme of unrequited love, surely dates back to 1600 and was sung in all the British Isles for centuries, following the channels of oral tradition, the press in the broadside ballads and in the collections of traditional arias, faceting in different versions and even melodic arrangements. Only at the beginning of the 20th century does the ballad seem to have gone out of fashion and relegated to the "old Folk songs", however in some of its variants it was recovered during the folk revival of the 60s and 70s and also in more recent recordings.
La ballata della "Falsa Sposa" ovvero il tema dell'amore non corrisposto, risale sicuramente al 1600 ed è stata cantata un po' per tutte le Isole Britanniche per secoli seguendo i canali della tradizione orale, la stampa nelle broadside ballads e nelle collezioni di arie tradizionali, sfaccettandosi in diverse versioni e anche arrangiamenti melodici. Solo all'inizio del XX secolo la ballata sembra essere passata di moda e relegata nelle "old Folk songs", tuttavia in alcune sue varianti è stata recuperata durante il folk revival degli anni 60-70 e anche in più recenti registrazioni.
Scottish version
English version
Irish version
I ONCE LOVED A LASS
As commented by Ewan McColl in the notes attached to the album (cf) the songs of abandoned lovers are quite common in Scotland, and mostly are suffused with irony rather than tragedy. Not this one, however, in which the lover, after having participated in the marriage of his ex-girlfriend, lies down in the grave to seek death. Jürgen Kloss places the version between 1850 and 1885 in the Scottish area: the first stanza is a textual smoothie of different versions appeared in print from the early seventeenth century broadside to the nineteenth century collections; the second stanza is the oldest one which is present in all the variations of the theme, even with different titles; while the third stanza seems to be a more recent addition, as well as the third-person repetition of the last verse which is proper of the Scottish versions. The stanzas are without refrain, but in the first three verses the last verse "she's gaun to be wed till anither" performs this function.
Come commentato da Ewan McColl nelle note allegate all'album (vedi) le canzoni degli amanti abbandonati sono abbastanza comuni in Scozia, e per lo più sono soffuse di ironia, piuttosto che di tragedia. Non questa però in cui l'amante, dopo aver partecipato al matrimonio della sua ex-fidanzata, si sdraia nella tomba per cercare la morte. Jürgen Kloss colloca la versione tra il 1850 e il 1885 in area scozzese: la prima strofa è un po' un frullato testuale di diverse versioni comparse in stampa dai primi broadside seicenteschi alle collezioni ottocentesche; la seconda strofa è quella più antica che è presente un po' in tutte le varianti del tema, anche con titoli diversi; mentre la terza strofa sembra essere un'aggiunta più recente, come pure anche la ripetizione in terza persona dell'ultimo verso che è proprio delle versioni scozzesi. Le strofe sono senza ritornello, ma nelle prime tre strofe l'ultimo verso "she's gaun to be wed till anither" svolge tale funzione.

I
I once loved a lass,
and I loved her sae weel
I hated all others that spoke of her ill;
But noo she's rewarded me wee for my love (1),
(For) she's gaun to be wed
till anither.
II
(When) I saw my love
to the church go,
Wi' bride(groom) and bride-maidens,
they made a fine show;
An' l followed them on wi' a heart fu' o' woe,
(For) she's gaun to be wed
till anither.
III
(When) I saw my love
sit down to dine,
I sat down beside her
and poured out the wine,
An' I drank to the lass
that should ha'e been mine,
An' now she is wed (2)
till anither.
IV
"Well, stop," says the groomsman,
"If you take my word
Would you venture your life
on the point of a sword?
For courting too slowly (3)
you have lost this fair maiden
Begone, you will never enjoy her (4)"
V
The men o' yon forest they askit o' me,
Hou many strawberries grew in the saut (5) sea?
But I askit them back wi' a tear in my ee,
How many ships sail in the forest? (6)
VI
O dig me a grave
and dig it sae deep,
An' cover it over
with flow'rets säe sweet,
An' I'll turn in for to tak' a lang sleep,
An' may be in time I'll forget her.
VII
They dug him a grave
an' they dug it sae deep,
An' covered it over
with flow'rets säe sweet,
An' he's turned in for to tak' a lang sleep,
An' maybe by this time he's forgot her.
Traduzione italiano di Cattia Salto
I
Un tempo amavo una ragazza
e tanto l'amai, che odiavo tutti coloro che dicevano male di lei;
oh, come sono stato ripagato bene per l'Amore
perchè è andata in sposa
ad un altro!
II
Vidi il mio amore
andare in chiesa
con lo sposo e le damigelle,
facevano una bella figura,
e li seguii con il cuore pieno di dolore
perchè è andata in sposa
ad un altro!
III
Vidi il mio amore
sedersi al banchetto,
le sedetti accanto
e mi versai un bicchiere di vino,
e bevvi alla ragazza
che avrebbe potuto essere mia
ma ora è sposata
ad un altro
IV
"Fermo – dice il testimone dello sposo-
in fede mia
vuoi giocarti la vita
sulla punta di una spada?
Per aver corteggiato con poco ardore,
hai perso questa bella fanciulla
vattene, non approfitterai mai più di lei"
V
Gli uomini nella foresta mi chiedono
"Quante fragole crescono nel mare salato?"
a loro rispondo con le lacrime agli occhi
"Quante navi navigano nella foresta?"
VI
"Oh scavatemi una tomba
e scavatela profonda
e copritela per bene
con i fiori più profumati
e andrò a dormire per fare un lungo sonno
e forse col tempo, dimenticarla."
VII
Così scavarono una tomba
e la scavarono profonda
e la coprirono per bene
con i fiori più profumati
ed egli andrò a dormire per fare un lungo sonno
e forse col tempo dimenticarla.
NOTE
english translation here
1) The sense is ironic and means exactly the opposite letteralmente "ora lei mi sta bene ricompensando per il mio amore", o anche "mi ha fatto pagare per il mio amore" il senso è ironico e vuole dire esattamente il contrario
2) or "Even though she'd been wed to another"
3) ho inteso slowly come un atteggiamento poco eccitante o indeciso, senza vivacità
4) or "south" sea
5) la frase è a doppio senso, in modo più velato "non la vedrai mai più (non godrai mai più della sua vista)" e in modo più esplicito "non te la spasserai con lei"
6) the verse is an addition of the eighteenth century also reported as a separate stanza in nursery rhymes: the meaning is clear enough, could find easier strawberries in the sea and ships in the forest, than his love. I do not know if the comparison wants to paraphrase (with opposite meaning) the well-known Scottish saying "there are many fish in the sea", a consolatory phrase that is generally said to those who remain alone at the end of a love story. However the answer to these rhetorical questions is "There is no possibility".
la strofa è una aggiunta del XVIII secolo riportata anche come stanza a sé nelle filastrocche per bambini: il significato è abbastanza chiaro, il protagonista ha più probabilità di trovare fragole nel mare e navi nella foresta che di ritrovare il suo amore. Non so se il paragone vuole parafrasare (con significato opposto) il noto detto scozzese "ci sono molti pesci nel mare" come frase consolatoria che in genere si dice a chi resta solo alla fine di una storia d'amore. Comunque la risposta alle domande retoriche è "Non c'è nessuna possibilità".
LINK
http://www.justanothertune.com/html/ilal.html http://www.asaplive.com/archive/detail.asp?id=R0114701
http://clancybrothersandtommymakem.com/trad_1015_scots.htm
http://mainlynorfolk.info/lloyd/songs/thefalsebride.html
http://mudcat.org/thread.cfm?threadid=296