Ancora una canzone tratta dal cult- film "The Wicher Man" del 1973 (dal romanzo Ritual di David Pinner – 1967). Willow's Song è il canto di sirena di Willow (l'attrice Britt Ekland) la procace figlia del locandiere dell'isola di Summerisle (una isoletta immaginaria da qualche parte al largo della costa scozzese..) nella scena della seduzione. Il titolo alternativo è anche "The Siren Song" o "Willow's Theme".
LA SCENA DELLA SEDUZIONE
Il sergente di polizia Howie atterra sull'isola di Summerisle per indagare sulla scomparsa di una dodicenne, Rowan Morrison. Gli abitanti non lo accolgono affatto cordialmente, e ostacolano le sue indagini, negando addirittura l'esistenza della ragazza. Scende la notte e il sergente è costretto a prendere in affitto una stanza in una locanda. Arrivato lì, il padrone gli presenta sua figlia, la giovane e avvenente Willow, e subito gli altri clienti iniziano ad intonare un motivetto, con espliciti riferimenti all'atto sessuale, e tutti ridono e sghignazzano su di lui. Howie, religiosissimo, è talmente infastidito da tutto ciò, che esce a fare una passeggiata, ma fuori dal locale assiste a delle scene di sesso libero, addirittura in pubblico, così, sconvolto, torna subito indietro e va nella sua stanza. Mentre prega, si accorge che Willow, nella stanza accanto, canta e balla nuda, chiamandolo e invitandolo a passare la notte con lei. Il poliziotto si rifiuta di concedersi ed il mattino seguente, alla richiesta di spiegazioni da parte di lei, egli risponde che, per rispetto della religione, è ancora vergine ed intende rimanerlo fino al matrimonio. (trama tratta da qui)
Così dichiarò il regista: "Tutte le cerimonie e i dettagli che mostriamo nel film sono o erano diffusi in Inghilterra e in Europa Occidentale: quello che noi abbiamo fatto è stato riunirli tutti insieme in uno stesso posto e in uno stesso momento."
Il brano è stato scritto da Paul Giovanni e solo un paio di frasi sono "citazioni" di versi elisabettiani: "The idea for the song was completely original with me—there was no indication of what it was to be in the script except a couple of lines of absolute filth," sourced by screenwriter Anthony Shaffer from various anthologies of lyrics that would be appropriate to spring pagan festivals. The main thing is in the rhythm, and we used all of the old twangy instruments in there".
In effetti un punto di forza del film risiede proprio nella colonna sonora, basata sulle canzoni popolari, che se voliamo etichettare possiamo definire folk-rock.
La sessualità contenuta nella canzone, ed esplicitata in una scena ebbe parecchi problemi con la censura, era una sessualità libera che si rispecchiava nella recente rivoluzione sessuale degli anni 60-70.
Il canto è da intendersi come una sorta di prova, se Howie non avesse preservato la sua verginità, probabilmente non sarebbe stato sacrificato.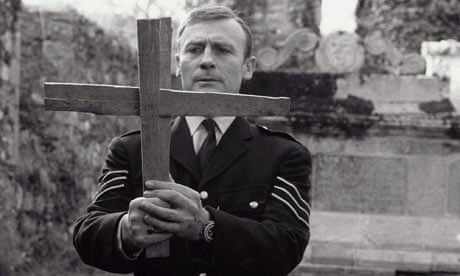 La scena passata al vaglio della censura
VIDEO la scena integrale

Watch Willow's Song in Music  |  View More Free Videos Online at Veoh.com
ASCOLTA la versione di Paul Giovanni in The Wicker Man OST


I
Heigh ho! Who is there?
No one but me, my dear.
Please come
say, How do?
The things I'll give (show) to you.
By a stroke as gentle as a feather
I'll catch a rainbow from the sky
And tie the ends together.
II
Heigh ho! I am here
Am I not young and fair?
Please come
say, How do?
The things I'll show to you.
Would you have a wondrous sight
The midday sun at midnight(1)
III
Fair maid, white and red(2)
Comb you smooth(3) and stroke your head.
How a maid can milk a bull!(4)
And every stroke a bucketful.
TRADUZIONE ITALIANO
I
Hey ho! "Chi è?"
Sono solo io mio caro
Ti prego fatti avanti
dici "come faccio?"
Le cose che ti darò (mostrerò),
con un tocco gentile come una piuma
prenderò un arcobaleno dal cielo
e annoderò le code insieme
II
Hey ho! Sono qui
non sono giovane e bella?
Ti prego fatti avanti
dici "come faccio?"
Le cose che ti farò vedere,
avrai una magnifica visione:
il sole di mezzogiorno a mezzanotte.
III
Una bella fanciulla bianca e rossa
che ti pettina e liscia e ti tocca la testa.
Come può una fanciulla mungere un toro?
Ad ogni tocco un secchio pieno

NOTE
1) il sole di mezzanotte è visibile nelle solo nelle regioni polari: d'estate il sole non cala mai di notte e resta basso sull'orizzonte. L'effetto è quello del crepuscolo che copre il mondo di rosa, una luce morbida e magica.
Nelle leggende celtiche è descritta anche la luce del "trath-nona la leth an t-samhraidh" (il mezzogiorno del giorno di mezza estate). Non è luce del Sole né quella della Luna, né quella della stella guida (la stella cometa).
2) il verso è tratto dalla commedia The Old Wives' Tale di George Peele (1595) Gently Dip but not too deep
3) le sirene sono ritratte mentre si pettinano i lunghi e folti capelli
4) dalla drinking song "Martin Said To His Man" (in "Music from the time of Elizabeth I" Christopher Hogwood) ovviamente il verso venne tagliato nel film perchè troppo esplicito
La canzone ha conosciuto una discreta fortuna presso i gruppi musicali degli anni coevi all'uscita del film (1973), interpretata sia in chiave maschile che femminile. Ulteriori rivisitazioni negli anni 2000 e fino ai nostri giorni (Faith & The Muse, Sneaker Pimps..)
ASCOLTA The Mock Turtles in Wicker Man 1989 (singolo) e Turtle Soup 1991

ASCOLTA Doves "The Last Broadcast" 2002

ASCOLTA Isobel Campbell 2006

ASCOLTA Angharad Brinn'& Robert Reed 2014

Tra i miei arrangiamenti preferiti:
Us and Them veramente inquietante e magica

una versione strumentale

FONTI
http://guide.supereva.it/musica_celtica_/interventi/2003/02/130069.shtml
https://ilgiornodeglizombi.wordpress.com/2013/01/08/1973-the-wicker-man/