Our Goodman, The Goodman, The Gudeman, The Traveler
American version
Four (Three) Nights Drunk, Four (Five) Drunken Nights,
Old Cuckold, Cabbage Head 
Drunkard's Special
Seven Drunken nights (irish version)
Peigín agus Peadar (irish gaelic version)
Le repliche di Marion (italian version)
A comic traditional ballad of the British Isles (and spread throughout Europe and America), its theme is about a drunken husband who, returning home, catches his wife in bed with her lover. The whole tone of the ballad is however humorous and the tragic ending is missing in which the cuckold kills lover and adulteress.
Una divertentissima ballata tradizionale delle Isole Britanniche (e diffusa un po' in tutta Europa e in America) ha come tema un marito molto ubriaco che, rientrato a casa, sorprende la moglie a letto con l'amante. Tutto il tono della ballata è però umoristico e manca il finale tragico in cui il cornuto ammazza amante e adultera.
In the english versions the protagonist every evening comes back from the pub very late and notices a series of clues, scattered around the house, that lead him to suspect a betrayal by his wife, but the latter, taking advantage of her husband's lack of lucidity, always manages to get by.
Nelle versioni inglesi il protagonista ogni sera rientra dal pub molto tardi e nota una serie di indizi, sparsi per la casa, che lo inducono a sospettare un tradimento da parte della moglie, ma quest'ultima, approfittando della scarsa lucidità del marito, riesce sempre a cavarsela. 
LE REPLICHE DI MARION :
The Piedmontese version
[la versione piemontese]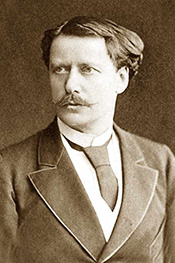 In Northen Italy, France and Occitania the ballad follows the same pattern if not the same words: the husband sees his wife with her lover in the garden (or in bed) and asking for explanations. She justifies herself by misrepresenting the facts: "Whoever you saw was a gossip of mine, she had a dirty chin for mulberries while you think you saw a beard." etc. When the husband observes that it is not the season of mulberries, the wife replies that there were still some in their garden, but then the gardener cut the branch. So the husband threatens to cut off the gardener's head. Then the woman changes her tone and becomes tame asking "Who will make you eat?" "I'll take another more honest than you" But the woman observes: will she be as beautiful as me? (or so kind). Then the husband prefers to make peace.
In the Provençal versions the husband's threats are more concrete and violent: the man tells the woman that he will cut her head off and throw it to the dogs and leaves her only time to ask the Lord for forgiveness. All in all, therefore, the Celtic-Romance versions, as Costantino Nigra calls them (in "Canti popolari del Piemonte") have a playful theme, not so in the Spanish version in which the husband kills his wife (an honour matter) , her lover and sometimes dies during the duel.
Nigra hypothesizes a possible degeneration of the tragic into the comic observing that it is a fact not uncommon in popular poetry.
Nell'Alta Italia, Francia e Occitania la ballata segue lo stesso schema se non anche le stesse parole: il marito vede la moglie con l'amante nel giardino (o nel letto) e la interroga chiedendole spiegazioni. Lei si giustifica travisando i fatti: "Chi hai visto era una mia amica, aveva il mento sporco per le more mentre tu credi aver visto una barba." etc. Quando il marito osserva che non è stagione di more, la moglie risponde che nel loro giardino ce n'erano ancora, ma poi il giardiniere ha tagliato il ramo. Così il marito minaccia di tagliare la testa al giardiniere. Allora la donna cambia tono e diventa mansueta chiedendo "Chi ti farà da mangiare?" "Ne prenderò un'altra più onesta" Ma la donna osserva: sarà così bella come me? (oppure così gentile). Allora il marito preferisce fare la pace.
Nelle versioni franco-provenzali le minacce del marito sono più concrete e violente: l'uomo dice alla donna che le taglierà la testa e la getterà ai cani e le lascia solo il tempo di chiedere perdono al Signore. Tutto sommato quindi anche le versioni celto-romanze come le chiama Costantino Nigra (in "Canti popolari del Piemonte") hanno tema giocoso, non così nelle versione spagnole in cui il marito come l'onore impone, uccide moglie, amante e talvolta muore egli stesso durante il duello riparatore.
Il Nigra ipotizza una possibile degenerazione del tragico nel comico osservando che è un fatto non raro nella poesia popolare.
Le versioni archiviate nel CEC sono
Ënduva 't ses ëndaita – 4' 59"
Emilio Ribotta (1915) e la figlia Ines (1954)
D. Fenoglio gennaio 1974
Ënduva 't se staita – 4' 20"
Battista Goglio Tëch (1898), Alpette Canavese
A. Vigliermo 13 ottobre 1973
Montéblü Mariun – 1'45"
Rosa Lusso (1901), S. Giuseppe Castagnito (CN)
A. Adriano 3 febbraio 1979
Paola Lombardo, Donata Pinti e Betti Zambruno in "So sol d'amarti alla follia" 2009 ♪
Canzoniere Monferrino (cf)
Trascrizione di Valerio Rollone
Dova (1) a t'é stacia, dova a t'é stacia 
mè brut Marion
dova a t'é stacia, dova a t'é stacia,
mè brut Marion
Ant ël giarden a cheuji dla salata.
car mè marì
Ant ël giarden a cheuji dla salata.
car mè marì
Dim chi ch'a l'era ch'o stavi 'nsema?
-S'a l'era un-a dël mè comare.
[Vòt (2) che le dòne i porton le braje?
-S'a l'ha le fàude artrussaje
Vòt chè le dòne porton ël cappello?
-S'a l'é la scufia co 'l bindello
Vòt che le dòne porton la spada?
-S'a l'é la roca ch'a la filava] (3)
Vòt che le dòne porton la barba
– J'ero le mòre ch'i la mangiava
An donda ch' l'é sta pianta ad mòre
– L'é o giardinè ch'o l'ha tajaja
Col ch' l'ha tajaja mi i-j taj la testa
– pu nen ij dòni (4) ch'a fan la mnestra (5)
A na pijrò un-a un pò' pì lesta
– Ën pò' pì lesta, e 'n pò' pì slonciaja (6)
Andoma a ca che la pas a l'é facia.
La sarà facia fintant ch'a la dura. (7)
traduzione italiano di Cattia Salto
Dove sei stata, dove sei stata
(Brutta la mia Maria)?
Dove sei stata, dove sei stata?
(Brutta la mia Maria)?
Nel giardino a cogliere dell'insalata
(marito mio caro)
Nel giardino a cogliere dell'insalata
(marito mio caro)
Dimmi chi era quello con cui stavi insieme?
Era una delle mie comari.
[Forse che le donne portano i pantaloni?
Aveva le falde rimboccate
Forse che le donne portano il cappello?
Aveva la cuffia con il nastro
Forse che le donne portano la spada?
E' la rocca che filava]
Forse che le donne portano la barba?
Erano le more che stava mangiando
E dove sta questa pianta di more?
Il giardiniere l'ha tagliata
A chi l'ha tagliata, taglierò la testa!
Non ci saranno più mogli a fare la minestra 
Ne prendo un'altra un po' più svelta.
Una più svelta e un po' più sciatta 
Andiamo a casa che la pace è fatta
Sarà fatta finchè dura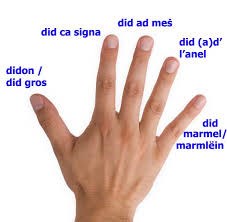 FOODNOTE
1) I agree with Valerio Rollone who sings says "donda" = "whence, from where" here used in the sense of "where".
concordo con Valerio chi canta dice "donda" ="donde, da dove" qui usato nel senso di "dove". la Lombardo dice "dove sei andata" nel senso di "da dove vieni"
2) as an adverbial term with a questioning value
Vòt= "ëd vòte": delle volte, per caso, nel senso di "forse che", come locuzione avverbiale con valore interrogativo
3) stanzas omitted in the version sung by Paola Lombardo
strofe omesse nella versione cantata da Paola Lombardo
4) I agree with Valerio, who sings says "women" in the plural, more than a grammatical error, it seems to me a general comment if we cut off the head of all the women who betray, there would no longer be married women (a wife who prepares the soup)
concordo con Valerio, chi canta dice  "le donne" al plurale, più che un errore di grammatica mi sembra una sorta di commento o una "riflessione" generale che richiede perciò il plurale: se si tagliasse la testa a tutte le donne che tradiscono, non ci sarebbero più donne sposate (la moglie che prepara la minestra)
5) the detail of the soup is a Piedmontese addition which is missing in the other lessons il dettaglio della minestra è un aggiunta piemontese specifica che manca nelle altre lezioni
6) the lyrics from Nigra (# 85) do not correspond to this text evidently taken from the oral tradition of Monferrato: the word pronounced is "scunciaja" in the other versions the woman says "she will be more honest but not as beautiful as me"
le versioni testuali riportate dal Nigra (#85) non corrispondono a questo testo evidentemente tratto dalla tradizione orale del Monferrato: la parola pronunciata è "scunciaja" nelle altre versioni la donna dice "sarà più onesta ma non così bella come me"
Valerio traduce "sciatta". Curiosamente Sláinte ( che si pronuncia sloncia ) è il nostro "alla salute" come si dice in gaelico irlandese
7) the last word is letting to the woman l'ultima parola resta alla donna che avverte" la pace è fatta finchè dura!"
English translation Cattia Salto
'Where you come from, Where you've been, (my ugly Marion?)'
'In the garden, picking a salad (my dear husband).'
'Who was he you were talking with?'
'A gossip of mine'
"Why do women wear trousers?"
"She had his tails rolled up"
"Why do women wear hats?"
"He had the cuff with the ribbon"
"Why do women wear swords?"
"It is the rock that spun"
"Why do women wear beards?"
"It's the blackberry she was eating"
"And where is this blackberry plant?"
"The gardener cut it"
"To those who cut it, I will cut off the head!"
"there will no longer be a wife to make soup"
"I'll take another one more quicker
A more quicker and a more frumpy one"
Let's go home, peace is made
It will be done as long as it lasts
LINK
http://www.aess.regione.lombardia.it/ricerca/ricerca_src/scheda_ite.php?idk_id=ITE-IMP00-0000018543&sigla=aess_view&ite_tkt=AUD&alleg=
http://www.piemunteis.it/wp-content/uploads/85.-Le-repliche-di-Marion.pdf