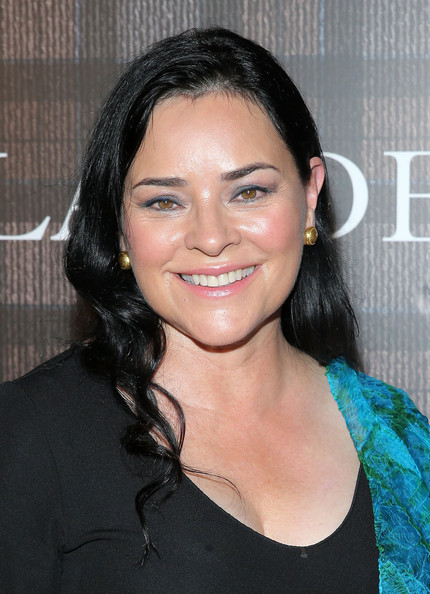 In "Tamburi d'Autunno" della saga "La Straniera" di Diana Gabaldon, capitolo 4.
Nel futuro Roger canta molti brani popolari al Festival Celtico nel New England (Outlander stagione 4, terzo episodio)
"Li aveva scaldati con "The Road to the Isles" una canzone ritmata e vivace con un ritornello stimolante da accompagnare con il battimani e, quando il suo effetto stava per affievolirsi, ecco che aveva riacceso gli entusiasmi con "The Gallowa' Hills" per poi scivolare dolcemente in "The Lewis Bridal Song" con un bel refrain melodico in gaelico. Dopo aver lasciato svanire l'ultima nota su "Vhair Me Oh" sorrise, direttamente a lei, le parve.
Però in questo punto del libro troviamo un errore perchè con il titolo "The Lewis Bridal Song" s'intende la Marie's Wedding, mentre la canzone a cui la Gabaldon si riferisce (testo in inglese e ritornello in gaelico "Vair me o, ro van o" ) è "Eriskay Love Lilt"!
E' stata Marjorie Kennedy-Fraser a rendere popolare tra il grande pubblico questa dolce melodia che ascoltò durante la sua vacanza nell'isola di Eriskay: si trattava di "Bheir mi ò"  (nota anche come "Gradh Geal Mo Chridhe") un canto in gaelico scozzese con una dolcissima slow air; Marjorie arrangiò la melodia e aggiunse un testo in inglese (sempre dalla penna del poeta-reverendo Kenneth MacLeod) intitolandola Eriskay Love Lilt ( in italiano "Nenia d'amore di Eriskay"). 
Judith Durham & The Seekers per 'The Seekers At Home' TV special (1967)
Siobhan Owen voce da uccello del paradiso, una giovanissima cantane e arpista gallese (il suo sito qui)
Alfred Deller (nel video immagini dell'isola, un incanto)
Quale donna non vorrebbe sentirsi sussurrare così dolci versi?

Chorus
Vair me o, ro van o (1)
Vair me o ro ven ee,
Vair me o ru o ho
Sad I am without thee.
I
When I'm lonely, dear white heart (2),
Black the night and wild the sea;
by love's light my foot finds
The old pathway to thee.
II
Thou'rt the music of my heart,
Harp of joy, o cruit mo chridh' (3),
Moon of guidance by night,
Strength and light thou'rt to me
III
In the morning, when I go
To the white and shining sea,
In the calling of the seals
Thy soft calling to me.
Traduzione italiano Cattia Salto
Ritornello
Vair me o, ro van o
Vair me o ro ven ee,
Vair me o ru o ho
triste sono, senza te
I
Quando sono solo, caro cuore puro
oscura la notte e scatenato il mare,
i passi trovano, illuminati dall'amore,
il vecchio sentiero verso te.
II
Tu sei la musica del mio cuore
Arpa di gioia " o cruit mo chridh'"
luna che guidi nella notte
forza e luce tu sei per me
III
Al mattino quando vado
verso il mare spumoso e rilucente,
nel richiamo delle foche
(trovo) il tuo dolce richiamo per me.
NOTE
1) le parole non hanno significato in quanto sono solo suoni ossia la pronuncia delle corrispondenti frasi nella versione in gaelico scozzese
2) letteralmente "cuore bianco" ovvero una persona buona, onesta e generosa.
3) in gaelico scozzese letteralmente "arpa del mio cuore"
PER SAPERE TUTTO SULL'ISOLA
Eriskay è una piccola isola che fa parte delle Ebridi (le Ebridi Esterne) qui vi sbarcò il Bel Carletto nel 1745 alla volta della conquista del trono di Scozia. E' un isola rocciosa collegata da una strada rialzata alla più grande isola South Uist: spiagge bianche, acque cristalline, foche e delfini, falchi, poiane, panorami mozzafiato!
A poem of remote lives: i filmati di Werner Kissling nel 1934 http://ssa.nls.uk/film.cfm?fid=1701
Nel vedere il filmato si comprende come la musica sia parte integrante della dura vita contadina di un tempo: un lavoro collettivo acquisito da una secolare esperienza e in equilibrio con la terra, scandito dai canti della tradizione!
http://www.visit-uist.co.uk/default.asp?page=39
http://www.eriskayselfcatering.co.uk/html/exploring.html
FONTI
http://www.raretunes.org/performers/patuffa-kennedy-fraser/