"Crònan Cuallaich" is a Scottish Gaelic song collected on the island of Benbecula (Hebrides) and also transcribed by Alexander Carmicheal in his "Carmina Gadelica" Vol I # 105.
In English "herding croon" is a prayer of protection, sung to the grazing cattle to keep it quiet. The structure, however, is that of the waulking song and as such handed down in the Hebrides.
The Highland cow looks very funny, it almost seems like a Himalayan jak, it is a bovine breed originally from Scotland, also known as Hebridean breed, Hairy Coo, Heilan Coo or Kyloe. With a long, thick and bristly fur and horns of up to one and a half meters it is docile in character, lives outdoors all year round and rarely gets sick. Its particular physical constitution is due to the adaptation to cold and even glacial climates. As far as one single race is concerned, there are two ancestors: one of black color and of smaller size, the other one of reddish color and of bigger size. The breed is very appreciated for its meat (lean and without cholesterol), and has been exported to various parts of the world in America, Australia and Europe, in Italy we find it in South Tyrol, Veneto, Liguria and Lombardy.
Distant Oaks in "Gach Là agus Oidhche: Music of Carmina Gadelica" 2003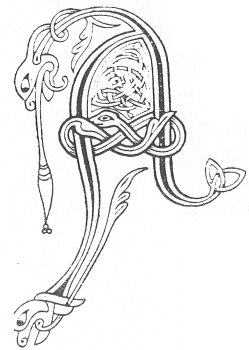 An crodh an diugh a dol imirig,
Hill-i-ruin is o h-ug o,
Ho ro la ill o,
Hill-i-ruin is o h-ug o,
Dol a dh' itheadh feur na cille,
Hill-i-ruin is o h-ug o,
Am buachaille fein ann 'g an iomain,
Ho ro la ill o,
Hill-i-ruin is o h-ug o,
'G an cuallach, 'g an cuart, 'g an tilleadh,
Hill-i-ruin is o h-ug o,
Bride bhith-gheal bhi 'g am blighinn,
Hill-i-ruin is o h-ug o,
Muire mhin-gheal bhi 'g an glidheadh,
Hill-i-ruin is o h-ug o,
'S Iosa Criosda air chinn an slighe,
Iosa Criosda air chinn an slighe.
Hill-i-ruin is o h-ug o.
english translation
The cattle are today going a-flitting(1),
Going to eat the grass of the burial place,(2)
Their own herdsman there to tend them,
Tending them, fending them, turning them,
Be the gentle Bride(3) milking them,
Be the lovely Mary keeping them,
And Jesu Christ at the end of their journey.

NOTE
1) escaping on the sly
2) according to the testimony of Marjory Kennedy-Fraser the locality of reference is Grimnis (Griminish) in particular a fairy hill (a burial mound)
3) the goddess Bride is syncretically approached to Jesus Christ and to the Virgin Mary. The invocation to the Gruagach, the sea maid, a sort of guardian spirit of the house and of the cattle, is inevitable
UIST CATTLE CROON
The song is among those collected by Marjory Kennedy-Fraser in his trip to the Hebrides and merged in her book "Songs of the Hebrides". The melody is also reported by Frances Tolmie who collected it at Kilmaluagon on the Isle of Skye.
Alison Pearce in Land of Hearts Desire – Songs of the Hebrides. A classical version (soprano and harp) with the arrangement of Kennedy-Fraser


I
Today the kye win to hill pasture,
Hill-i-ruin is o h-ug o,
Sweet the grass of cool hill pastures
Hill-i-ruin is o h-ug o,
Breedja(3) fair white be at their milking,
Hill-i-ruin is o h-ug o,
Lead the kye to the hill pastures
Hill-i-ruin is o h-ug o,
II
Today the kye "flit"(1) to hill pastures
There to graze on sweet hill grasses
Mary(1), gentle be at their keeping,
Keeping all out on hill pastures

NOTE
1)Bride and the virgin Mary are confused in a single protective deity, or in this version of the rev Kenneth Macleod Mary is more prosaically a beautiful herdswiman. The task of watching cattle in the pastures was once reserved for boys and girls.
the kulning of Jonna Jinton

Sources
http://www.sacred-texts.com/neu/celt/cg1/cg1114.htm
http://ontanomagico.altervista.org/imbolc.htm
https://terreceltiche.altervista.org/gruagach-mhara-a-gruagach-or-a-selkie/
https://jlstapletonphotography.me/2013/08/