Sotto la voce Codefish shanty si classifica una serie di canti marinareschi (sea shanty) di cui si conoscono due versioni, una di Capo Cod e l'altra dell'Australia Meridionale: i titoli sono "Cape Cod girls" e "Rolling King" o "Bound for South Australia " (o più semplicemente "South Australia").
Quale delle due versioni sia nata prima non è certo, possiamo solo rilevare una grande varietà di testi e anche l'abbinamento con melodie diverse.
All'inizio probabilmente una "going-away song" ossia una di quelle canzoni che i marinai cantavano solo per le occasioni particolari cioè quando erano sulla rotta del viaggio di ritorno, è poi entrata nel circuito folk e quindi standardizzata in due distinte versioni.
VERSIONE CAPE COD GIRLS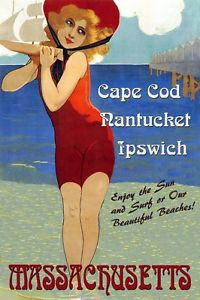 La versione più demenziale e quindi da "pirate song" che va per la maggiore nelle Renaissance Fairs è quella che viene dalla penisola di Capo Cod (Stato del Massachusetts).
Cape Cod (traduzione letterale in italiano "Capo Merluzzo")  è stato il primo approdo del Mayflower – la prima nave che trasportava i "pellegrini" inglesi sulla terra oltre oceano, battezzata così "New England".
La località si è basata fin da subito sulla pesca di pesci (in particolare il merluzzo) e la caccia alle balene.
Il clima pur essendo parecchio a Nord è mite grazie alle correnti dell'Atlantico: lì è estate (caldo-fresco) o inverno (freddo-mite) e l'estate dura fino ai primi di dicembre, è la cosiddetta Estate Indiana, dovuta sempre alla presenza dell'Oceano Atlantico, che diffonde lentamente il calore incamerato durante l'estate.
Propongo per l'ascolto quattro versioni che sono anche melodie diverse o vari arrangiamenti di melodie simili, fate voi!
Yarmouth Shantymen

The Crew of the Mimi 1984

 Baby Gramps in "Rogue's Gallery: Pirate Ballads, Sea Songs, and Chanteys", ANTI- 2006. La voce particolare alla Popeye è nientemeno che uno stile vocale: "Lo stile è detto "vocal fry".  Utilizzato tra l'altro per vari effetti dai cantanti heavy metal.   Le tecniche utilizzate per ottenere questo effetto sono simili a quelle usate dai cantanti di gola dell'Asia centrale e dai monaci tibetani. Se sia appropriato per i canti pirateschi sarà oggetto di un acceso dibattito" (Tipi Dan)
Gaelic Storm in The Boathouse, 2013 la versione irlandese


Cape Cod(1) girls
ain't got no combs,
Heave away, haul away!
They comb their hair
with a codfish bone(2),
And we're bound away for Australia(3)!
So heave her up, me bully bully boys,
Heave away, haul away!
Heave her up,
why don't you make some noise?(4)
And we're bound away for Australia!
Cape Cod boys
ain't got no sleds,
They ride down hills
on a codfish head.
Cape Cod mothers
don't bake no pies,
They feed their children
codfish eyes.
Cape Cod cats
ain't got no tails,
They got blown off
in northeast gales.
Traduzione italiano di Cattia Salto
Le ragazze di Capo Cod(1)
non hanno pettini
virate, alate,
e si pettinano i capelli
con la lisca del merluzzo (2)
e siamo diretti in Australia(3)! 
Così lasciatela andare miei bravi,
virate, alate,
lasciatela andare,
perché non vi date da fare a virare di buona lena?(4) Siamo diretti in Australia
I ragazzi di Capo Cod
non hanno slitte,
scendono giù dalle colline
sulle teste di merluzzo.
Le madri di Capo Cod
non cuociono torte,
danno da mangiare ai loro bambini
occhi di merluzzo.
I gatti di Capo Cod
non hanno code
sono volate via
con i venti di Nord-est.
ALTRE STROFE variamente combinate in cui i merluzzi sono citati in tutte le salse!!
Cape Cod girls
don't wear no frills
They're plain and skinny
like a codfish gills.
Cape Cod doctors
ain't got no pills,
They give their patients
codfish gills.
Cape Cod folks
don't have no ills
Them Cape Cod doctors
feed them codfish pills
Cape Cod dogs
ain't got no bite,
They lost it barking
at the Cape Cod light.
Yankee girls
don't sleep on beds,
They go to sleep on codfish heads.
Cape Cod girls
have got big feet(5),
Codfish roes is nice an' sweet.
Cape Cod girls
they are so fine,
They know how to bait a codfish line.
Le ragazze di Capo Cod
non indossano fronzoli
sono dritte e magre
come branchie di merluzzo.
I dottori di Capo Cod
non hanno pillole
danno ai loro pazienti
branchie di merluzzo.
La gente di Capo Cod
non si ammala
i loro dottori di Cape Cod
la nutrono con pillole di merluzzo
I cani di Capo Cod
non riescono ad abbaiare,
hanno perso i loro latrati
nella luce di Capo Cod.
Le ragazze americane
non dormono nei letti
vanno a dormire sulle teste di merluzzo
Le ragazze di Capo Cod
hanno piedi grandi
le uova di merluzzo sono carine e dolci
Le ragazze di Capo Cod
sono molto belle,
sanno come adescare una fila di merluzzi.
 NOTE
1) il porto per antonomasia di Capo Cod  e dei pescatori del Massachusetts è il porto di Provincetown
2) viene da pensare alle sirene che notoriamente stanno sulla spiaggia o uno scoglio a pettinarsi i lunghi capelli mentre cantano
3) le navi all'epoca dei velieri seguivano le rotte oceaniche cioè quelle dei venti e delle correnti: così per andare in Australia partendo dall'America occorreva doppiare l'Africa, ma che giro bisognava fare!!
Se prendiamo una mappa del globo notiamo subito che una rotta verso l'oriente, partendo dall'Europa, ci obbligherebbe a circumnavigare l'Africa. Lo stesso discorso vale per chi si avventura partendo dalla costa orientale dell'America del nord, a meno di volere circumnavigare l'America del sud e forzare controvento capo Horn!
A nord dell'equatore, nell'Atlantico, questi hanno un senso di rotazione orario. Quindi fin alle Canarie e Capo Verde tutto è facile. Poi, per via della forza di Coriolis, subentra la zona delle calme equatoriali con la loro quasi totale assenza di vento. Ma non basta, superate le calme nell'emisfero australe i venti dominanti hanno rotazione inversa cioè antioraria. Quindi partendo ad esempio dall'Inghilterra la rotta era la seguente : Atlantico fino a Capo Verde poi tutto ad Ovest verso i Caraibi quindi a Sud lungo il Brasile e la costa Argentina fino a riprendere i venti portanti che con rotta di nuovo verso Est portano a passare capo di Suona Speranza in Sud Africa e finalmente quella fetenzia di ostico oceano che è quello Indiano. Approssimativamente 30.000 Km quando in linea d'aria sono solo 8.000! (tratto da qui)

4) letteralmente "Perchè non fate del rumore": Italo Ottonello propone come traduzione pensando al trambusto che facevano i marinai battendo i piedi e dandosi la voce.: perché non vi date da fare a virare di buona lena?"
5) ancora un'allusione alle sirene e alle pinne
continua seconda versione "South Australia"
FONTI
http://www.historicalfolktoys.com/catcont/95301.html
http://www.shanty.org.uk/archive_songs/cape-cod-girls.html
http://www.folkways.si.edu/paul-clayton/cape-cod-girls/american-folk/music/track/smithsonian
http://www.capecod.com/about-cape-cod/cape-cod-history/
http://www.cavolettodibruxelles.it/2014/11/cape-cod
https://mainlynorfolk.info/lloyd/songs/southaustralia.html
http://www.jsward.com/shanty/codfish/index.html
http://shanty.rendance.org/lyrics/showlyric.php/australia
https://en.wikipedia.org/wiki/South_Australia_(song)
http://www.mudcat.org/thread.cfm?threadid=48959
http://www.abc.net.au/arts/blog/barnaby-smith/morris-dancing-broken-knuckles-bells-folk-festivals-150327/default.htm