Read the post in English
"Asshole Rules the Navy" è una sea song in stile sboccato e molto trash, per una perfetta  "pirate song": registrata da Salty Dick per il suo album "Uncensored Sailor Songs" (2004) è intitolata anche "Backside rules the Navy" nella versione di Oscar Brand (1958).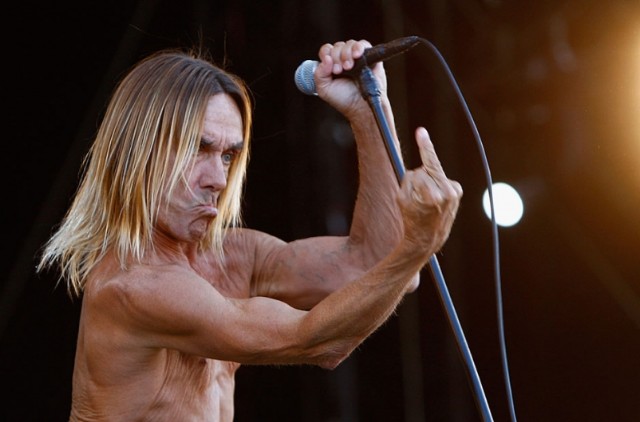 Oscar Brand in "Bawdy Sea Chanteys." 1958: l'accento è molto  "British gentleman" e rende la canzone ancora più spassosa! (strofe I, II, VI)
Iggy Pop & A Hawk and a Hacksaw in Son Of Rogues Gallery 'Pirate Ballads, Sea Songs & Chanteys ANTI 2013 (strofe I, II, VI)

Pyrates! in Uncharted Lands 2014: gli olandesi Pyrates! aggiungono ulteriori strofe


I
Let us sing a bit of good old Captain Kitt,
Who sat one morning early in the head.
A bee came flying past and it stung him on the ass,
And this is what the gallant captain said.
"Asshole(1) rules the Navy,
asshole rules the sea.
If you want a bit of bum,
better get it from your chum –
You'll get no ass from me."
II
Now we'll hear some rhymes of Yeoman Second Grimes
Who ran the hook that hoisted up the mail.
One day as he stood watch it caught him in the crotch
And he cried as he went flying o'er the rail/"It doesn't matter.."
III
Let us sing at gait (2),
as cook was running late
as the second mate searched below the decks
He caught him dashing past, run him up his mast
and this is what the shipman had to say..
IV
The skipper wore his caps, over good old fashion maps
and for the good ole seaman he did call
they started having fun, as he filled him up with…..rum
and this is what the captain had to say….
V
Next we'll sing a while, of a man with bags o' style
for his shoes were made of Aussie crocodile
as he sat there on the docks,
We showed him all our….rocks
and this is what the bos'n had to say….
VI
And now to end my song I'll sing of AB Long
Whose member was not like his name at all.
When asked if he would tell how
he got along so well
His answer simply was as I recall,
"It's very simple…"

traduzione italiano di Cattia Salto
I
Lasciateci un po' cantare del buon vecchio Capitano Kitt
che si è seduto un mattino presto a prua,
un'ape venne volando e lo punzecchiò sul culo
e questo è ciò che quel galantuomo disse
"Sono gli stronzi a governare la Marina,
gli stronzi a governare il mare
se hai voglia di culo
è meglio che lo prendi dal tuo camerata
perchè non avrai il mio culo"
II
Abbiamo sentito dei versi dall'Ufficiale di Seconda classe Grimes
che gestiva il gancio per sollevare la posta
un giorno che stava in piedi a guardare, lo presero per il cavallo dei pantaloni
e lui gridò mentre volava fuori dalla fiancata/ "Non preoccuparti ..
III
Lasciateci cantare a modo nostro
quando il cuoco era in ritardo
mentre il secondo lo cercava sotto coperta
lo soprese con un balzo; e lo fece correre sulla sua asta
e questo è quello che il capitano aveva da dire..
IV
Il comandante indossava i berretti su delle brave muffole vecchio stile
e chiamò il bravo vecchio marinaio, iniziarono a divertirsi mentre lo riempiva con .. il rum
e questo è quello che il capitano aveva da dire..
V
Poi canteremo ancora di un uomo con un sacco di eleganza
perchè le scarpe erano fatte di coccodrillo australiano e quando si sedette sul molo noi gli mostrammo le nostre .. "rocce" e questo è quello che il nostromo aveva da dire..
VI
E ora per finire la canzone canterò di AB Long
il cui membro non era affatto come il suo nome.
Quando interrogato se avesse voluto raccontare come si trovasse così bene
la risposta fu semplice se ben ricordo/"E' molto semplice ..
NOTE
1) Backside in italiano possiamo tradurre anche con "idioti"
2) our own way

FONTI
http://www.shantynet.com/shanties/histories-and-additional-info/arsehole-rules-additional-information/
http://www.horntip.com/mp3/fieldwork/horntip_collection/p/micca_patterson/sambo_was_a_lazy_coon__asshole_rules_the_navy.htm
http://www.horntip.com/mp3/2000s/2004_salty_dicks_uncensored_sailor_songs_(CD)/02_asshole_rules_the_navy.htm
https://mudcat.org/thread.cfm?threadid=73406