"Ae fond kiss" is the farewell written on 27 December 1791 by Robert Burns to Mrs. Agnes McLehose, or "Nancy" Craig, his pen friend and (perhaps) lover, met in Edinburgh during a tea party on December 4, 1787.
On December 30, 1787, Burns wrote to his friend Captain Richard Brown: 'Almighty Love still' reigns and revels' in my bosom; and I am at this moment ready to hang myself for a young Edinr. Widow. '
CLARINDA
I have not found images of the fine Nancy (only one of her paintings at age 62 !!): intelligent, a lover of letters and a skilled conversationalist, she is described as a woman with blond hair and big eyes, of slender build and large breasts. The young widow who stole the poet's heart was separated from the brutal and violent husband, who had abandoned her to seek fortune in Jamaica. Nancy lived in a small apartment in Edinburgh with her own small income. The two "lovers" born in the same year (1759) met at the age of 26 and it was immediately a love passion (albeit clandestine), and thick correspondence (documented by the numerous letters); the relationship, however, was truncated by the woman for fear of ruining her reputation definitively, and always in December, 4 years later, the two broke up. Agnes sailed to Jamaica in December 1791 to reunite with her husband and try to save her marriage.
THE FAREWELL LETTER
And after all these gossip we move on to the text: the song is a "farewell letter" probably inspired by "The Parting Kiss" by the poet Robert Dodsley (1749), to "Clarinda" the poet sends her one last kiss, with the oath never to forget her! And he writes a magic phrase, of a timeless romanticism .. "For to see her was to love her
Love but her, and love for ever."
A letter recommended to those who break up with their ex with an sms!
The most recently used melody is titled "Hi Oro 'S Na Horo Eile" arranged by John Michael Diack (1869-1946), or "' Mo run an diugh mar an dé thu '" (in English "My Love Today as Heretofore" ).
At first Burns had paired the song with the melody "Rory Dall's Port" (composed by the blind harpist Rory Dall remembered as 'Gaelic Scotland's last minstrel').
Eddi Reader
Karen Matheson & Paul Brady for Transatlantic Sessions
The play-list is however much longer, I like the delicate, intimate version of the Scottish folk group Ossian, made even more heartbreaking by the accents of the violin that duets in the final with the harp
and among the most recent interpreters, the version of Rachel Sermanni
Robyn Stapleton, Jenna Reid, Ryan MacKenzie live
I




Ae fond kiss,




and then we sever!




Ae farewell, alas forever!




Deep in heart-wrung tears




I'll pledge thee,




Warring sighs and goans




I'll wage thee.




II




Who shall say




that Fortune grieves him,




While the star of hope she leaves him ?




Me nae cheerful twinkle lights me,




Dark despair around benights me.




III




I'll ne'er blame my partial fancy:




Nothing could resist my Nancy!




For to see her was to love her (1)




Love but her, and love for ever.




IV




Had we never lov'd sae kindly,




Had we never lov'd sae blindly,




never met – or never parted –




we had never been broken-hearted.(2)




V




Fare-thee-weel,




thou (my) first and fairest!




Fare-thee-weel,




thou( my) best and dearest!




Thine be ilka joy and treasure,




Peace, Enjoyment, Love and Pleasure!

1) that love is born from the gaze is ancient history in poetry, theorized by medieval troubadours and troubadours ..
2) The poet resorts to a topos: if the two had never abandoned themselves to love so totally, now there would be no suffering for their separation (which is like saying exactly the opposite, because who would live without love?). So devoid of regrets the poet wishes Nancy joy and good: and also the renewal of love and pleasure (with another of course)!
english translation: http://www.robertburnsfederation.com/poems/translations/ae_fond_kiss.htm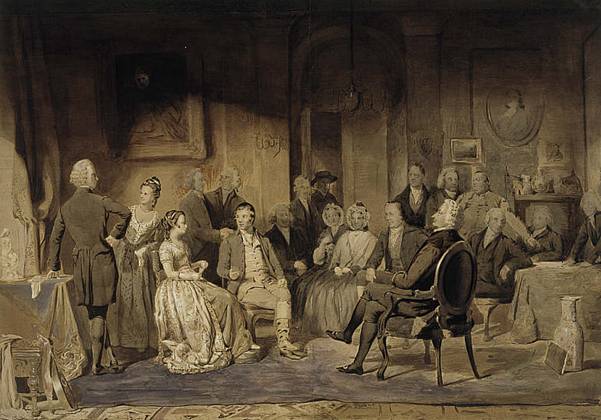 LINK
http://www.robertburnsfederation.com/poems/translations/ae_fond_kiss.htm
http://www.burnsscotland.com/items/v/volume-iv,-song-347,-page-358-ae-fond-kiss,-c.aspx
http://mysongbook.de/msb/songs/a/afonkiss.html#elink
http://www.educationscotland.gov.uk/scotlandssongs/
secondary/genericcontent_tcm4556878.asp
http://www.educationscotland.gov.uk/scotlandssongs/secondary/aefondkiss.asp
http://www.eddireader.net/tracks/erAFK.htm
http://www.borealismusic.co.uk/aefondkissanalysis.html